Whether you are enjoying home-made or store bought choccies fro Easter, I want you top ENJOY EVERY SINGLE MOUTHFUL! So I dedcided to make a list of both 🙂 
This is your simple go-to list to enjoy your Easter without the guilt and without the crap! Say hello to The Wholesome Hearts Nourishing Easter Dessert Guide!
So enjoy your Easter, let the kids enjoy their Easter and nourish those beautiful bodies 🙂
The Best (store-bought) Easter Choccie Treats
Sometimes we just don't have the luxury of whipping up healthy Easter treats, but that shouldn't mean you have to miss out!
Thankfully there are some fantastic brands that deliver on quality, taste and have removed all the excess crap that our 'old favs' contain!
So now either way, you can enjoy all the delish choccie's and nourish those taste buds!
Which supermarket brands are your healthiest options?
Pana Chocolate (Organic, Vegan, Dairy-Free, Gluten-Free)
Loving Earth  (Organic, Vegan, Dairy-Free, Gluten-Free)
Lindt 85% Dark Chocolate  (Vegan – I think, or very minimal dairy)
Alter Eco (Organic, Vegan, Dairy-Free, Gluten-Free)
Green & Blacks (Fair Trade, Non-GMO)
When looking at the ingredients list, best to pick as minimal ingredients as possible, sugar content to approx 6g per serve, and if you have intolerance like dairy or gluten etc to ensure it doesn't contain those! 
Either way, this is life and I say to all of my clients, one chocolate (or a few :P) won't derail ALL of your work, it wont ruin everything you have done. Enjoy yourself. Enjoy the moment. Enjoy the time with family and friends, nourishing your heart and soul are just as important. 
Wholesome Home-made Easter Choccie Treats
I have made all of these recipes with a healthy gut in mind. Low FODMAP, Dairy Free, Refined Sugar Free and Gluten Free – weeeee!!! Even those they bad boys are all treats, I want you to have an amazing Easter enjoying them all without any guilt. The ingredients will be regulating your hormones, increasing your serotonin and nourishing you from the inside out.
Check them out below!
Turmeric Tummy Loving Chocolates
This recipe has a beautiful spice that makes it super yummy especially in the cooler months!
Turmeric as we all know is full of so many health benefits, including reducing inflammation which result in a much happier gut! If you can add this superfood to your cooking, you will reap all the benefits – there are almost 200 scientifically proven benefits of consuming Turmeric!
---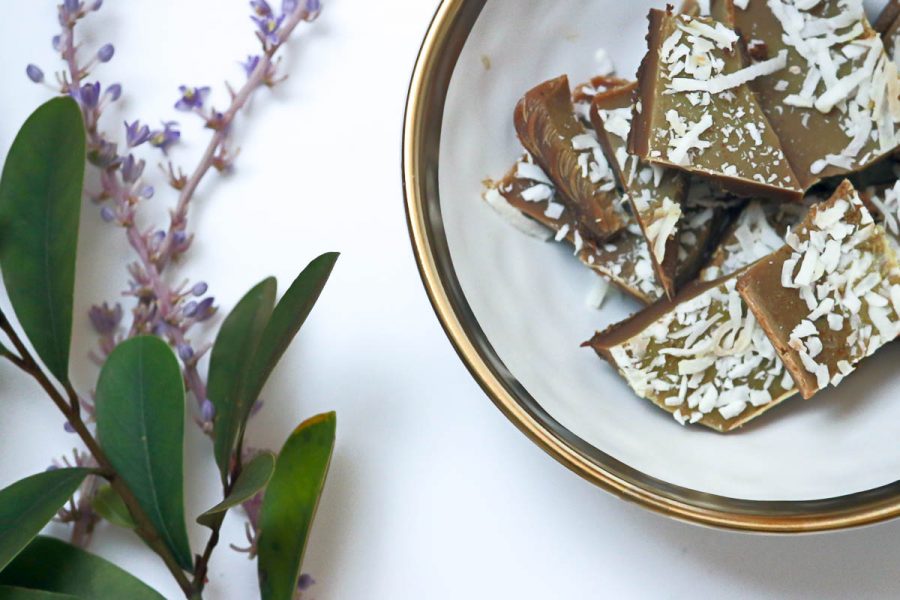 LOW FODMAP BANANA BREAD BLISS BALLS
They taste even yummier than banana bread?! Is that even possible??
They will keep you full, and the best snack to have on hand when those morning and afternoon hunger strikes.
I created them using Whole-grain Oats, which are a great source of soluble fibre and healthy carbohydrates, keeping that blood sugar stable! Which is exactly what you want if you are trying to lose/balance weight.
They are LOW FODMAP so NO dates!! woop woop for all my fellow sufferers. If you prefer dates opt out the Rice Malt Syrup and throw in your dates.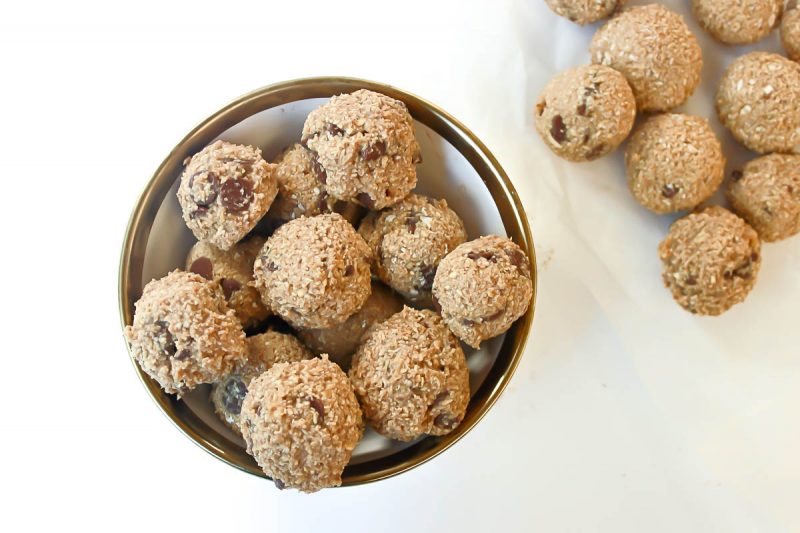 Raspberry & Walnut Brownies
They are so damn delish, a clear winner on the dessert table, and you can't even tell that they are healthy. They honestly are so quick to make and freeze really well… if you can keep hands off them for long enough.
I recommend to serve with fresh fruit, or nice-cream just to break down the chocolaty-ness.
I even like to add raspberries through the brownie mixture before cooking = EVEN MORE DELISH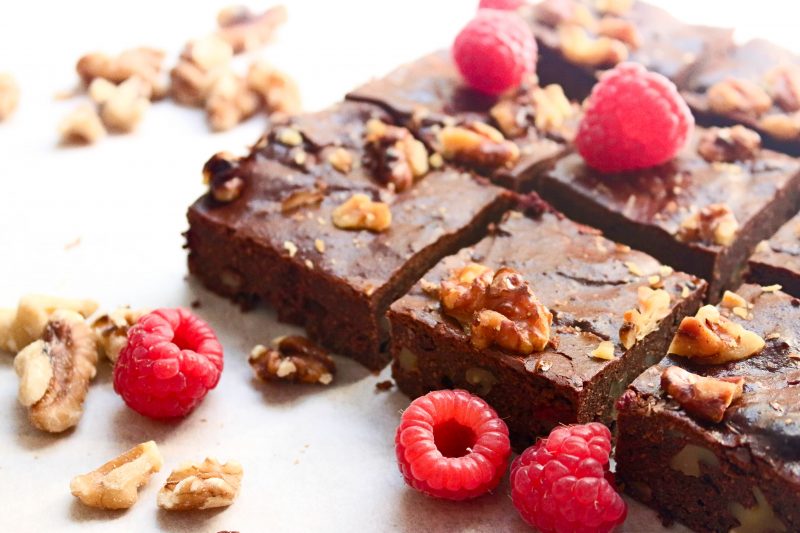 ---
NEAPOLITAN PHAT BOMBS!
Don't let the name deter you, these are all the GOOD FATS 😛 Do you remember as a kid you would eat it? Well to be honest I would really only eat the chocolate and strawberry if I HAD TO, but then the vanilla- not thanks haha
So these little babies are now named NEAPOLITAN PHAT BOMBS! Because they are the good kind of PHAT (Pretty Hot And Tempting!) Super nutritious and will keep you full and curb those pesky sugar cravings.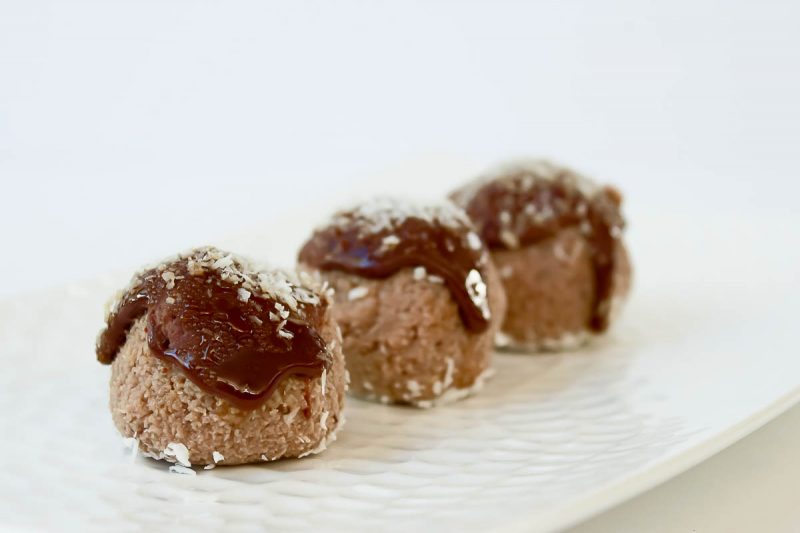 RASPBERRY RIPE CHOCOLATE
This my friends is my healthier, body-loving version of a Cherryripe.
I tried to make this with limited amount of sweetener as the raspberries, sweeten it up already! Therefore it is even better for your guts! – thank me later.
If you're feeling adventurous like I was, why not make them into adorable 'ice-cream' chocolates for the kids… or yourself. I clearly made them for myself haha I used the filing as the ice-cream and the chocolate as the cone.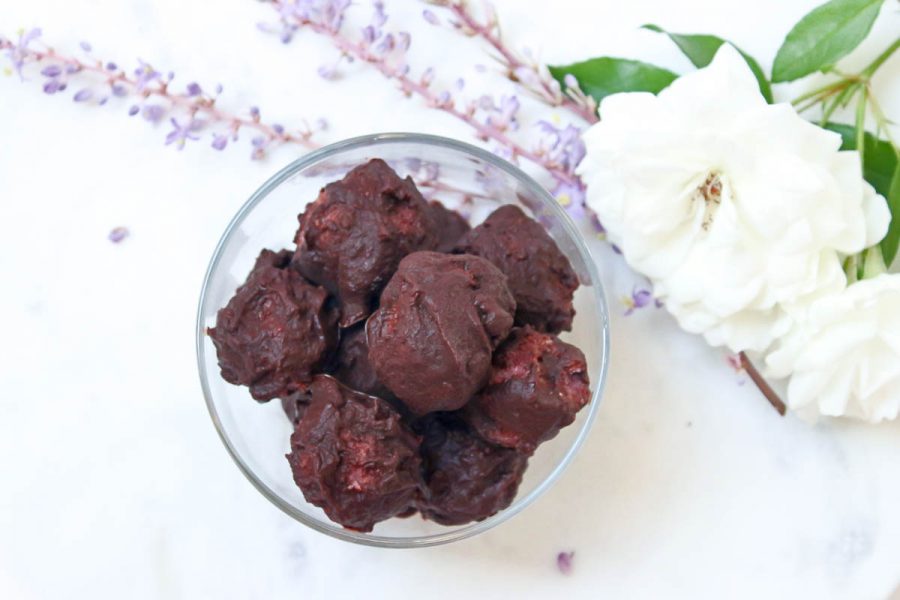 Keep up to date with all things wholesome, Wellness tips and incredibly easy, nutritious Recipes!!
Choc-Chip Peanut Butter Cookies
So, I look for ways to create my treats in a nourishing way that my body will love as much as my taste buds. There are so many health benefits if we make these treats with wholesome ingredients! Do you really need any words to describe Peanut Butter! Before you start drooling, whip these babies up and enjoy!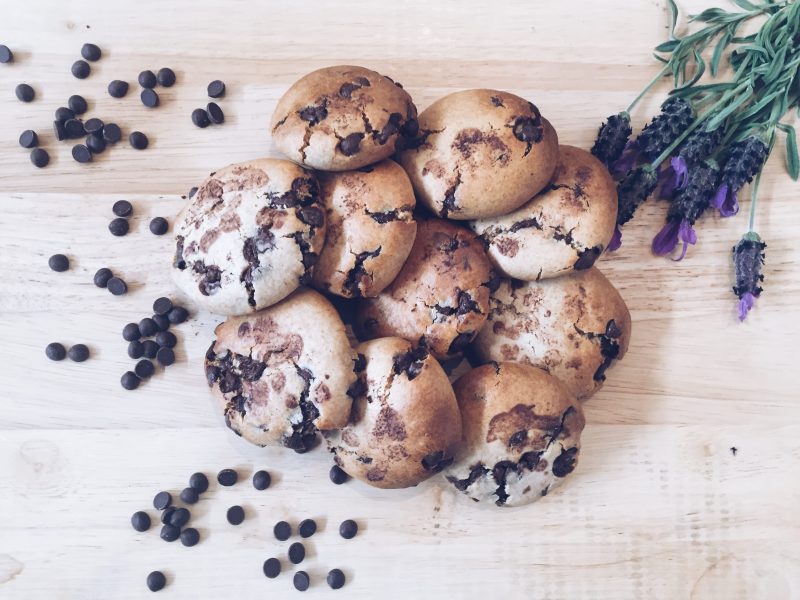 ---
VEGAN RASPBERRY & WHITE CHOCOLATE MINI TARTS
These didn't last long in my house haha the best part is you don't even need to feel guilty about gobbling one down as they are jam packed full of nutrient dense ingredients. Almonds, Cashews, Coconut Oil, Raspberries and Cacao Butter! That's it! Nothing refined, no crap- just good fats to make you feel full and the raspberries to concur your sweet craving.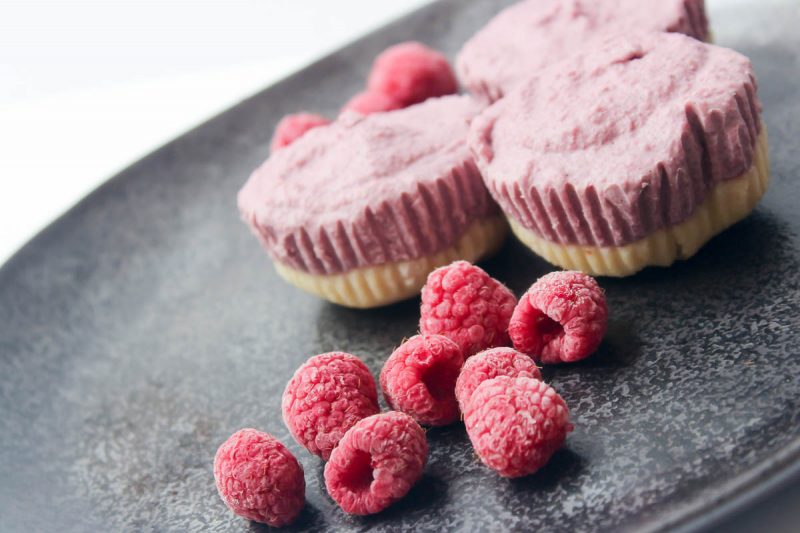 Gut Loving- Hormone Happy -Coconut Roughs
I love making my own raw chocolate, so I know exactly what's in it and I can add extra goodies to make my body humdiggity. This one is full of amazing gut loving goodies and even better goodies to make your hormones hummmmm, Like Maca Podwer, Raw Cacao (obvs) and even Collagen!!
---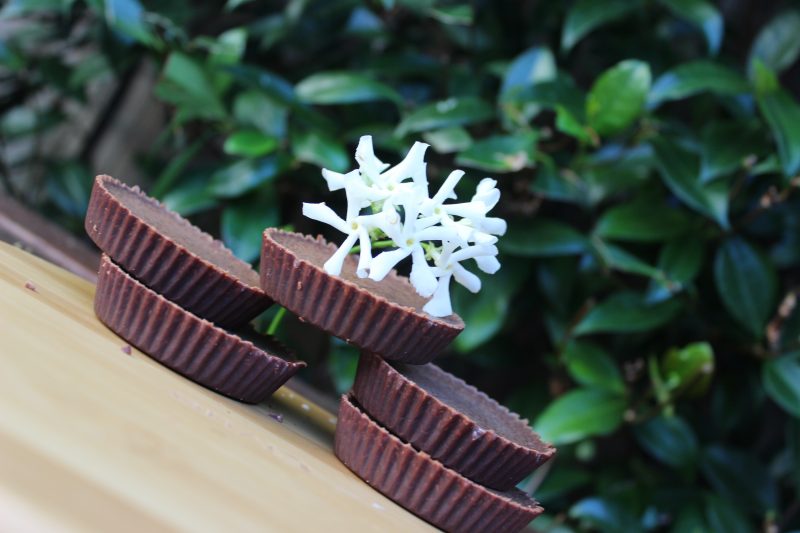 RASPBERRY-RIPE LOVE BITES
If you haven't noticed, I have posted these on my insta-stories sooo many times – because they are THAT good!!
In the last 2 weeks, I have made them 3 TIMES! Visitors have requested them and devoured them and I'm certianly not complaining. Nothing better than happy friends and happy tummys.
As a child (and even adult) Cherry Ripes were def a fav of mine. So i came up with changing the cherries for raspberries (to accommodate Low FODMAP) and they honestly taste better. The raspberries give them a slight tartness which is super refreshing with the dark chocolate.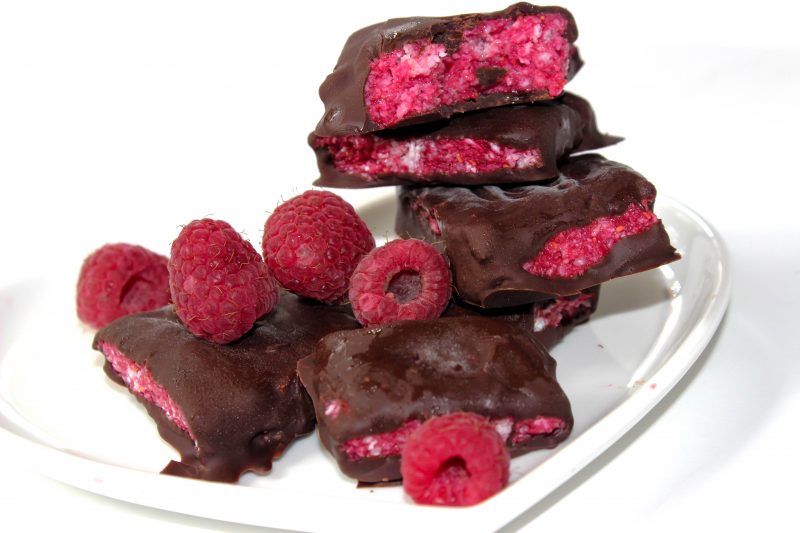 Vegan Choc-Blueberry Ice-Cream Bites
It can be hard to find a healthy alternative ice-cream! That are sugar free, diary free, gluten free, healthy AND delish!
Don't worry I have created something that ticks all of the boxes and will have your taste buds skipping with joy! These are fantastic to whip up, as they are so quick, throw them in the freezer and grab at any time! Using wholesome ingredients that nourish you insides, they will keep you on track PLUS they are dreamy and creamy and all things yummy!!!
I cannot explain the creaminess of this amazing 'nice-cream' bites!! It's like a party in your mouth and everyone is invited!!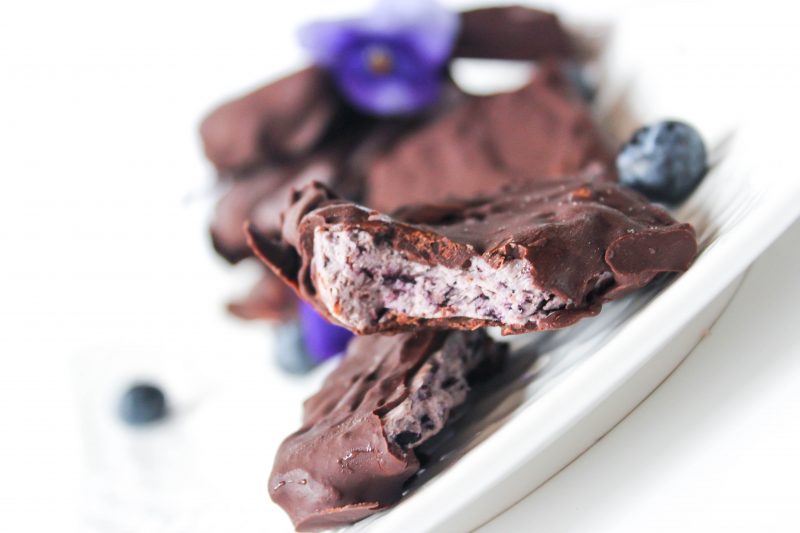 HEALTHIFIED FERRER ROCHER BALLS
I don't know one person who doesn't love a Ferrer Rocher. They have always been a weakness for me, the classic delicacy, and its timeless elegance but unfortunately not filled with the best ingredients. So of course I found a way to make them using delish wholesome ingredients. I beatified up these bad boys.
They are full of raw cacao, good fats and ZERO refined sugar. They're a healthy and indulgent treat with all the flavour and texture of the traditional Ferrero Rocher without all the processed ingredients and refined sugars. So you can thank me later!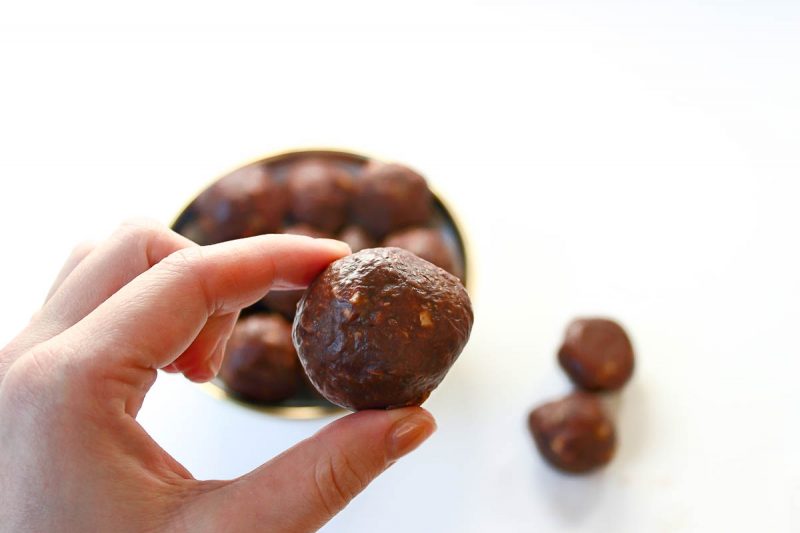 BANISH the BLOAT Coaching Program KICKS OFF NEXT WEEK!
If you haven't already signed up… click the link below and find out all the details of my amazing gut-healing coaching program! 
While you're there download your FREE copy of Banish the Bloat FAV Smoothies Ebook!!