I wrote this blog for Green Goodness Co, go and check out more of the articles I have written for them, introducing you to ALL the coolest healthy hot spots in Melbourne 
If you're anything like us, you love to have your organic produce as fresh as possible, however sometimes you can't get down to the farmers market every weekend. If you're the same, don't stress, because we have the BEST organic produce stores in Melbourne for you to get everything you'll need for the week ahead (and maybe a couple of treats thrown in for good measure).
These are our go-to's:
First stop is Terre Madre, the holy grail of organic health food stores. You can find everything to stock your healthy home with fresh organic fruit and vegetables, biodynamic meats and eggs, wholegrain bread and cereals, gluten-free and dairy-free products, bulk spices and seeds, environmentally friendly cleaning products & the list goes on! Only stocking the best brands, Terre Madre is a one-stop shop for every organic item you could possibly need.
Want the selection of local and organic produce delivered to your door every single week, without you having to lift a finger?… yeah us too! Street Organics are our go-to, just place your order, sit back and relax. You can even add some extras to your order like fresh ready-made meals, organic skincare, and their in-store brew Kombucha!
Our favorite zero-waste bulk food store! Don't forget your jars and reusable bags so you can stock up on all the incredible organic ingredients to replenish your pantry. Whether you like to buy pre-mixed paleo granola or make your own creation, Source has all the ingredients you could possibly need. Plus, they even stock freshly made nut butter literally made right in front of you. These guys are changing our world with their war on waste.\
You will find all your essential staples, fresh produce, all certified organic and with an emphasis on whole foods and healthy eating. We love the passion these guys to real whole foods and healthy living. Oh, and before you leave, check out their huge selection of Organic and Biodynamic wines and beer, the perfect complement to a balanced healthy lifestyle.
The best organic brands, fresh local produce, dietary intolerance friendly products, plus they have an onsite café! So, sip your matcha latte as you stroll the isles filling your trolley up to the brim – that sounds like a winner to us!
Now it's time grab your reusable bags and restock your pantries for another week ahead. If you are looking for some yummy healthy recipes, check out Click here to find all of my favs!
DO YOU SUFFER FROM THESE GUT ISSUES….
IT'S TIME TO JOIN BANISH THE BLOAT PROGRAM!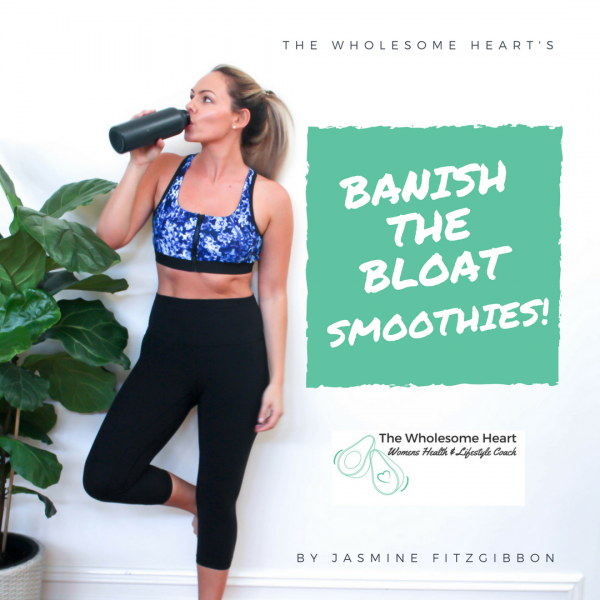 HEAL YOU GUT – REDUCE INFLAMMATION – GET YOUR ENERGY BACK
PLUS DOWNLOAD your FREE eBOOK!
---
Click here to Find out More!