Image Credit: Matcha Mylkbar (www.matchamylkbar.com.au)
I wrote this blog for Green Goodness Co, go and check out more of the articles I have written for them, introducing you to ALL the coolest healthy hot spots in Melbourne 😀
Melbourne is a clear winner when it comes to uber cool and yummy vegan cafes! So, we decided to check them out and share with you our top ten vegan cafes you MUST try in Melbourne… here we go!
If you haven't heard of Serotonin's Vegan Positive Pancakes, it might be time to come out from under that rock as they are next level deliciousness. We have to say that this is our numero uno vegan brunch spot in Melbourne. From the moment you are greeted you feel the happiness drug fill you up, aka your serotonin. These guys have nailed how to make food that turn your frown upside down, we can't go past the Coconut Espresso Bomb – it'll take you away to a tropical island – followed by the Vegan Positive Pancakes!
The punniest café in Melbourne! Along with an outstandingly creative vegan menu, they will keep you giggling the whole time. Try the 'We-love-you-a-waffle-lot' (activated charcoal waffles!) or 'Acai-what-you-did-there' (acai bowl). Wash them down with over 10 vegan superfood lattes, including their signature Salted Caramel Matcha Latte, Beetroot Spiced Latte and Blue Algae Smurf Latte – they might sound a little out of this world, but they taste EPIC and will not disappoint.
If you want a one-stop shop for fresh organic produce (delivered weekly to your door), all the wholefoods to stock your pantry, raw vegan treats, take-home meals, and coffee… then this gorgeous place is for you! Everything in store is made on site, vegan, refined sugar-free, using local organic produce where possible – could they win our hearts any more?
If you are after a fun day out, book in for their yummy Vegan High Tea too!
One of the new kids on the block, Willow is more than a retreat, it's a sanctuary. Whether you're in the mood for a morning of movement including; rebounding, yoga, dance, or maybe meditation and sound healing… this place is for you! Enjoy the complete wellness spa and finish off with their super nutritious café menu! We love their Ayurvedic take on classic oatmeal and their signature rice flour pancakes.
Sister of Soul will take you from breakfast, all the way through to lunch and even dinner – no matter what you fancy, they have your vegan needs covered! The word from our master taste testers is to try the Zen Burger and Rawsanga!
Try one of their 3 Melbourne CBD locations on your next lunch break! Laneway Greens are all about from 'Farm to Lane' and serving food using quality local ingredients – you can certainly taste the love in every meal. Forget your lunch again? These guys will sort you out with Winter Vegetable Market Bowl, not only hitting your daily veg needs, but also have you back in the office before your boss even knows… they'll make you want to "forget" your lunch every day.
The perfect weekend treat with your girlfriends, pop in for some super uplifting yoga and then chill in the café! The perfect comb. You will fall in love with this space as soon as you walk in, it's clear to see why this café made it onto our favorites list. Make sure to try the vegan pad thai and kombucha on tap.
The coolest beach shack vibes are at Combi! Grab yourself a cold-pressed juice or superfood healthy smoothie and whatever you do, don't leave without trying their raw vegan pizza!!
These guys are the real OG's of the vegan world! They have been around for more than 30 years, if that doesn't make you want to run and try everything on the menu I don't know what will. Their contemporary take on vegan dishes from HUGE nutrition bowls, tacos, and even burgers will certainly impress even your non-vegan friends. Be sure to get in early so you don't miss a table.
We saved this special café till last, although Bens Superfood Café is not solely vegan, they are creating a wave in the nutritional healthy takeaway and can't be missed.
Absolutely everything on the menu is cooked on site, including their range of low-carb, gluten-free and organic sourdough bread, buns, pizza bases and English muffins with ZERO chemicals, hormones or preservatives to be found. With all the nutrient dense options they certainly haven't forgotten to cater for our vegan pals, you can grab their insanely tasty Pulled Mushroom Burger and you can't go past their Iron Man Smoothie, jam-packed with Blueberries, spinach, plant-based protein, activated almonds and coconut water!
So now you know the coolest vegan hangs, which one is first on your list?
DO YOU SUFFER FROM THESE GUT ISSUES….
IT'S TIME TO JOIN BANISH THE BLOAT PROGRAM!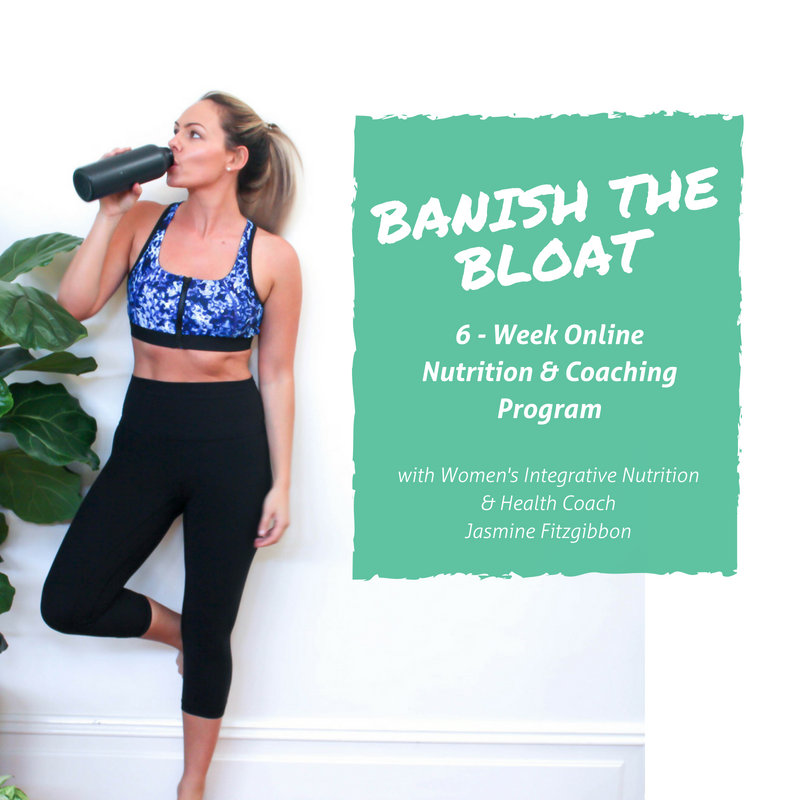 DO YOU SUFFER FROM THESE GUT ISSUES….
IT'S TIME TO JOIN BANISH THE BLOAT PROGRAM!