What exactly IS a Health and Nutrition Coach? Click here to read my detailed blog!
My name is Jasmine, I speciliase in Women's Health. My approach is to simplify, educate and empower you to understand you body to be able to tackle this busy world we live in!
My unique 4 Seed Approach to Holistic Health 
Stress – Lets be #tooblessedtobestressed
Removing unwanted stress! We live in a crazy world and stress is inevitable so I want to show you how to nourish your body in stressful times and keep the energy and momentum you need! 
I want you to jump out of bed and actually FEEL REFRESHED, when there is stress in the body this just goes out the window… am I right?
Stress can also be perceived by the body from things like food intolerances, gut issues, hormone imbalances, illness, chronic diseases, inflammation etc! So lets address these and get to the ROOT CAUSE!
Gut Health – AKA #banishthebloat
Gut health is a hot topic and for good reason! We now know that 'most' disease begins in the gut! Imbalanced gut flora and unhealthy guts can lead to inflammation, IBS, constipation, sleep issues, mood disorders, food intolerances, allergies, hormone imbalances etc. YOU NAME IT! The gut is KEY to our overall health and I want to get to the root cause of your issues, find the problem and FIX IT… not just a band aid approach that will eventually comeback! NO THANKS!
Back to Backs – #nourishingnutrition
Removing the stress and overwhlem that has been created aroundf 'heralthy living' these days! Quick, simple meals you can whip up even after a looooong day at work! 
Understanding what works FOR YOUR body, how to read labels on the fly (no need to spend hours in the supermarket) how to save money on your weekly shop – ALL the ways to SIMPLIFY your life and create a sustainable healthy lifestyle that you wont need me again 🙂 
Hormones – #findyourflow
My fav topic! Why weren't we taught that our period and cycle can actually HELP us every month!! I want to educate you to understand what happens every month and why we feel the way we do. PMS is COMMON but doesnt mean it is NORMAL… lets understand WHY your body is giving you warning signals each month. 
Who would have known that hormone imbalances appear in so many ways… decreased libido, weight gain, mood swings, cravings, thyroid dysfunction, liver detoxifying issues, PMS, high cortisol, sleep issues, insomnia, hot flushes, water retention, constipation, diarrhea, brittle nails, hair loss, ACNE.. ahh the list is endless!!
Did you know you can use your cycle to BOOST your energy! I'll show you how 🙂 
Let's bring your hormones back into balance and find your flow…
Book your Free Discovery Call!
Not sure what's right for you? Book your FREE Discovery Call and we can chat – no strings attached!
Banish the Bloat
No more breakouts, bloating, gas or unhappy bodies, just the support you need to make lasting changes!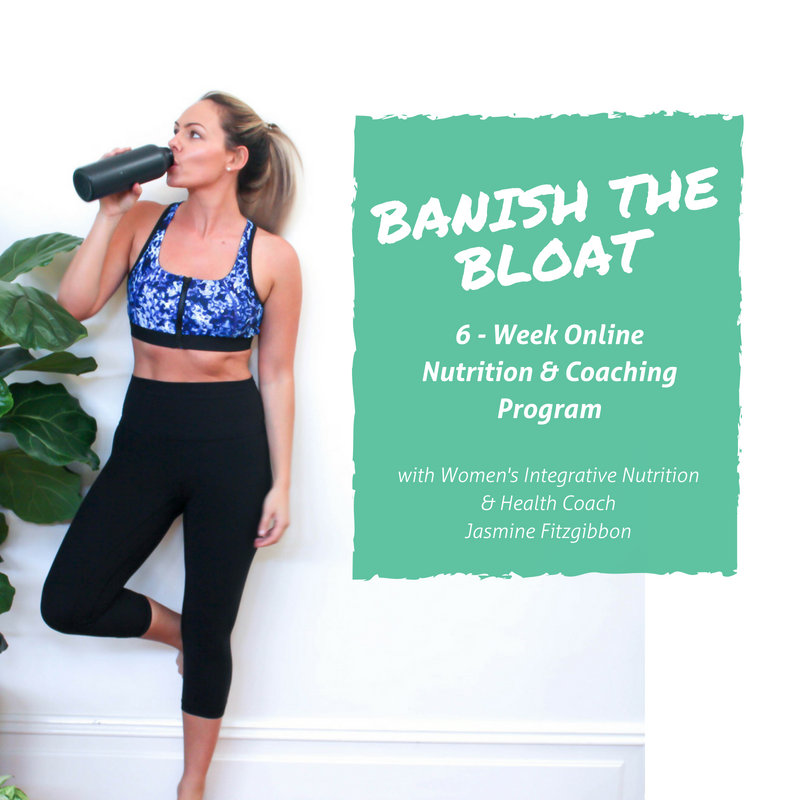 Get to the root cause of your gut issues and symptoms, remove them, heal them, drop excess weight that won't seem to budge from your waistline, loose brain fog and get some serious energy! This program is personalised to YOU, and your symptoms, to get to the root cause and HEAL, no bandaids aloud.
---
1:1 Coaching Sessions
1:1 personalized programs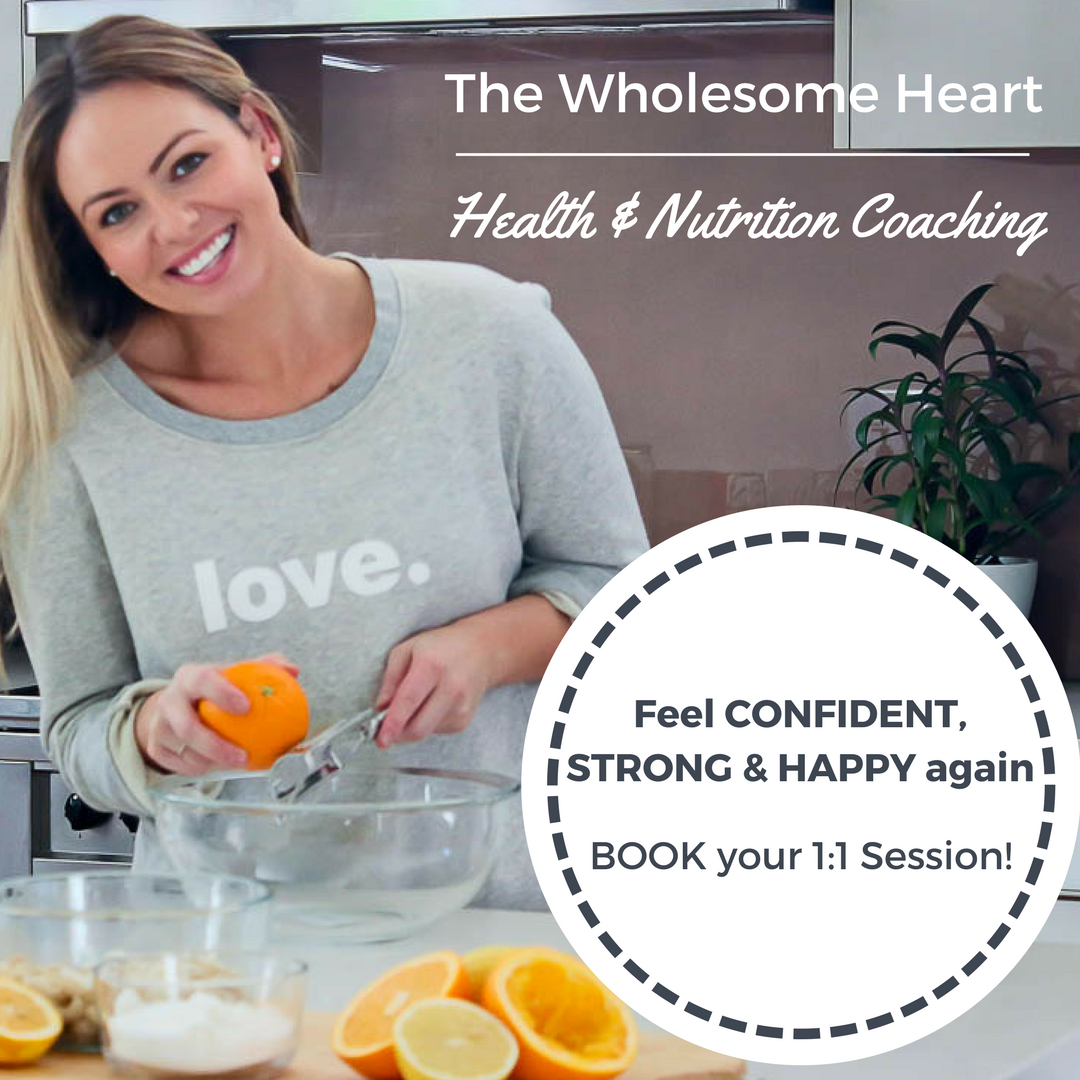 I am so excited to announce that I will be opening up 4 spaces for NEW SUPER STAR CLIENTS who are ready to commit and get some serious results!!!
Following from BTB I have seen some seriously amazing results, from weight loss, bloating completing gone, energy improved, foundations are set to continue this momentum (I'm a big believer in life after the program and not just the time we work together) sleep improved, priorities and health has completely changed, cravings bismal, painfree periods, skin clearer,
So if you are:
Ready to loose stubborn weight, understand WHY your body is holding on to it… especially if you have been struggling to lose weight
Create clear, manageable and sustainable changes to your diet and lifestyle
Understand the ROOT cause of you weigh, acne and gut symptoms AND heal them
My favourite… DAILY #4 on the Bristool stool chart
Learn my secrets to quick, simple, nourishing (hormone balancing/ gut-loving- mood boosting) meals
(Ones that will work into even the busiest of lives)
Have a clear (and flexible) weekly meal plan created specifically for YOU and your family
Ready to take action and give back to your beautiful self and start living the dream life you so wholeheartedly deserve
I am here and ready to support you 1:1 and guide you to bricking the best version of your self!
When you work with me we work with far more than food, because I believe that your health and the symptoms your are facing are far deeper than just the food on your plate…
"When you love yourself, your glow from the inside. You attract people who love and respect you, and appreciate your energy."
Everything starts with how you feel about yourself. Start feeling worthy, valuable and deserving of receiving the best life has to offer. Be magic. I want this for you!
Sooo if you have been waiting for a sign to work with me THIS IS IT!
Click here to book your FREE discovery call 😀 I am honestly feeling ALL the vibes and so ready to works with incredible women and see their lives and health completely transform .
Join THE FREE Wholesome Heart
7-day Gut Reset Challenge now!
⏰ IT'S GO TIME! ⏰